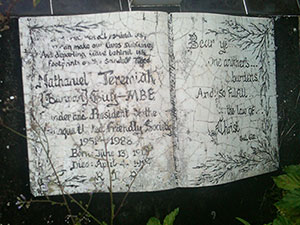 The Civil Registry Department is responsible for registering deaths. DEATHS THAT OCCUR IN SAINT VINCENT AND THE GRENADINES BE REGISTERED. A burial or cremation should not take place without first registering the death of the deceased.
Who can register a death?
ONE OF THE following HAS a legal obligation to register THE death
A relative of the deceased who was present at the death or during the illness of the deceased

Any relative living in the same district as the deceased

Any person present at the death

Any owner or occupier of the building where the death took place and who is aware of the death

The person arranging the funeral or the funeral director
When should you register a death?
Registration must be within three(3) days of death.
(After twelve months, a death can only be registered if the Registrar General gives approval.)
Where death has occurred by virtue of a natural disaster can that death be registered?
WHERE Death OCCURS IN CIRCUMSTANCES OF DISASTER ON Land, sea or air AND the body of the person cannot be found, recognized or identified THE DEATH can be registered.
An application for the registration of death must be submitted to the Registrar. The Registrar may upon being satisfied beyond reasonable doubt that such death has in fact occurred register the death.
The Registrar shall cause a notice to be published in three (3) consecutive issues of the gazette. The registration shall be effected by the Registrar fourteen (14) clear days after the third publication of the notice provided that no objection in writing was received by the Registrar. Any person having a legally relevant interest in the matter may object to the registration of death in writing.
Where to register a death?
The death can be registered at the Civil Registry main office in Kingstown or the Registration District ( District Post Offices or Revenue Offices ) in which the death occurred.
What documentation do you need to register a death?
The medical certificate (completed and issued by the doctor in attendance to the deceased)

Identification belonging to the deceased, eg. Identification Card, Driver's Permit, Passport or Birth Certificate

Your personal identification card
In addition to the information on the Medical certificate , you will be be asked for the following details:
Address of the deceased

Residence of the deceased

Place of burial
What you will be given?
A Certificate of Registration -to be delivered to the clergyman(Pastor/ Minister) or other person responsible for burial)

A Grave Digger Form - to be delivered to the Town Board/Post Office in some cases the bereaved receives a receipt to give to the grave digger.
Can persons that die overseas be registered here?
No they cannot. However if you wish to bury the person in Saint Vincent and the Grenadines you have to present an original copy of the death certificate to the High Court Office. You will then be given the relevant documents for burial.
Why is it important to register a death?
For burial

To prove entitlement to the property or estate of the deceased

In order to collect insurance and other benefits

To notify the NIS, electoral office and other institutions of the persons death

In order that surviving dependents obtain social welfare benefits e.g. Widows and Orphans benefit